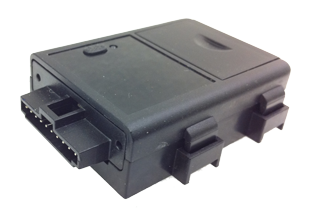 The Autowatch 873 GSM Paging System is an extremely versatile system that has 3 trigger inputs and a single trigger output that can be switched on or off or pulsed depending on what is required.
If 2 outputs are required, the system can be programmed to change one of the 3 trigger inputs to a second trigger output.
A PAYG or contract SIM card is required and the system can then be used for a myriad of different applications where one needs to be notified by SMS if something happens or if something needs to be controlled remotely by SMS commands.
Some examples of applications where the Autowatch 873 GSM Paging system can be used are:
Linked to any vehicle, boat, caravan, house or building alarm system.
Linked to door or gate that needs to be locked or unlocked from a remote location.
Linked to switch something on or off remotely.
Notify you if something remote is still working.
View the installation and programming guide