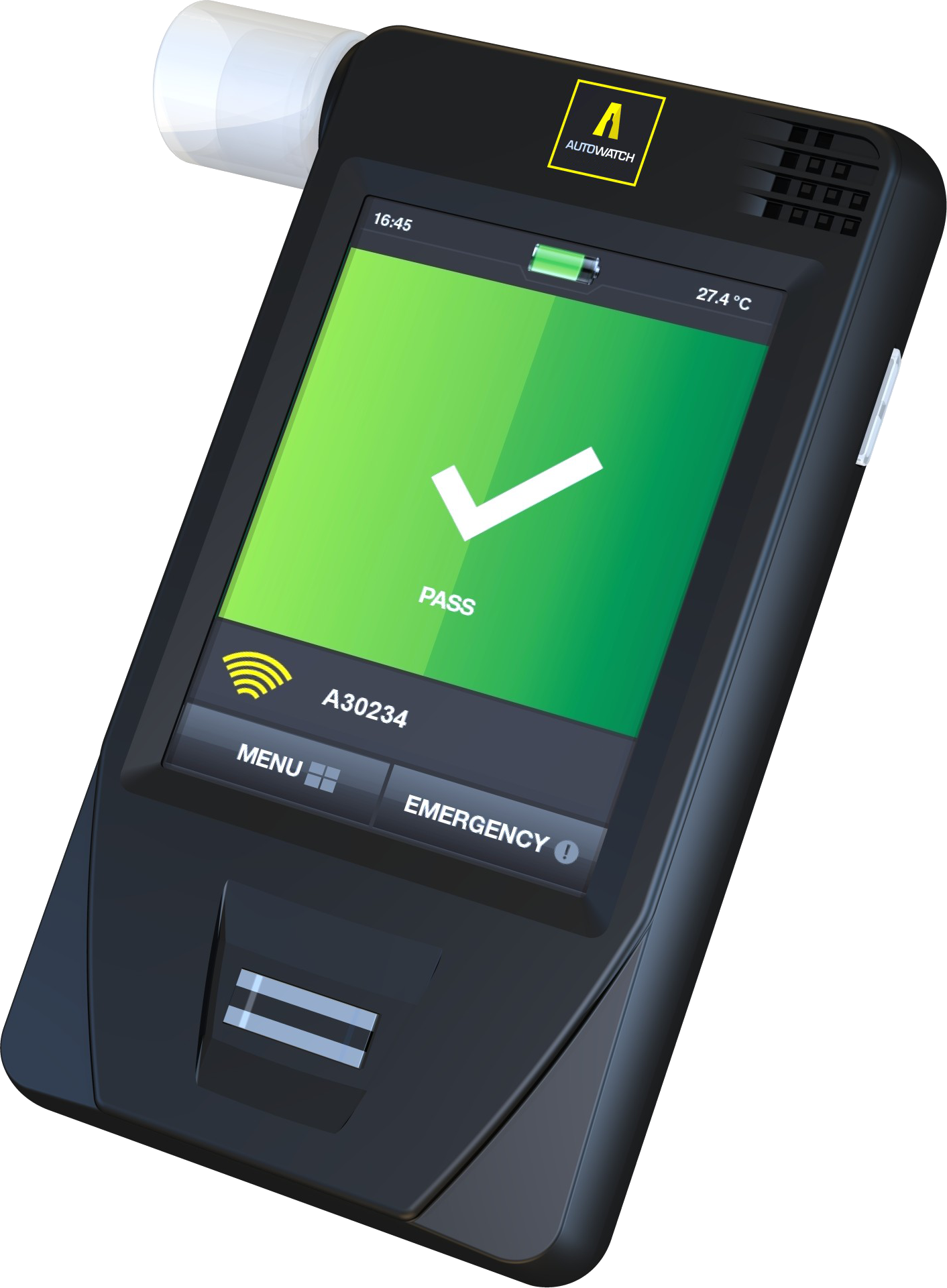 The driver blows into the wireless alcohol sensor (WAB) to verify that they are under the legal limit, which will release the immobiliser allowing the vehicle to start. Drivers who are over the legal limit will be prevented from starting their vehicles by the unit remaining immobilised.
The WAB is small and discreet allowing it to be installed without having the need to mount a tethered unit inside the vehicle. 
The WAB can be configured to lock out or allow multiple resets to release the immobiliser thus allowing a driver to wait until their blood alcohol level drops and blow into the sensor again. If the Re-test Feature is selected then at predefined intervals the system will require a new breath sample to be provided. This ensures that the drivers are re-tested at random while on route.
All sample information and failures are stored in a non volatile memory with date and time stamp. If a failure occurs this can be automatically communicated if the optional GSM module is connected.
The WAB is fully removable from the vehicle allowing it to be kept warm in the coldest winters reducing starting time.
All parameters in the WAB and VBS are configurable to meet operating requirements.
Read more: WAB - Portable Wireless Alcohol Breatherlyser with VBS